There is a lot of research done on the internet, and that research includes going from site to site to gather references. Even if they're going to a tiny Italian restaurant or a vast clothes store, today's buyers conduct extensive internet research before purchasing. Businesses might lose up to 22% of new client purchases if any of those reviews are negative. This might be negative news for you at first. A short look into why reviews are so significant is provided in this article.
Reviews help in the discovery of trends: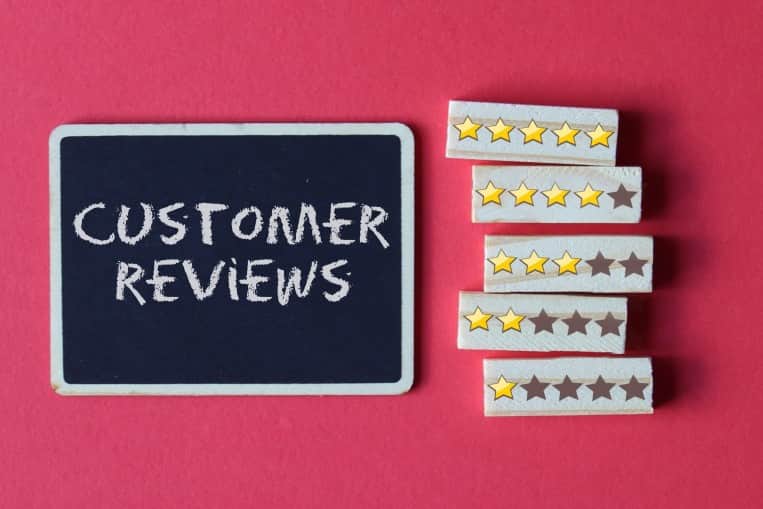 A good review is an excellent way to find out what works and what doesn't in business. When people give you feedback about your business, they usually make suggestions that could help you improve your operations. It doesn't matter if it's about the fabric, the colours, or the prices: a lot of people will give your products good reviews. This gives you the chance to make your things better in the future to do better things now. In this way, you'll all be able to agree on how effective your products are and how they interact with your target audience.

If there is a problem that keeps coming up, you may want to solve it so that your product can get better. Reviews give you essential information about how your customers think about your products, which helps you make changes.
For a website to be found, SEO is a big help. If you want to improve your website's search engine rankings, you should use as many SEO best practices as you can when you build and keep it up. Each of these things is considered: how many reviews there are, how many different reviews there are, and how soon the reviews are. People's reviews, which are now the second most important factor in local search results, play a significant role. As long as you watch how quickly they're being put up!

Having a lot of good or bad reviews come in simultaneously might make people think there's something fishy going on. Your SEO ranking is based on the "authority" of the person who wrote the review and the number of websites they write about your business on. Client reviews could be a great way to make sure that the data on your website is always up to date. According to the search engine, this is a new idea that could be used in today's business. It shows that your old customers still want to work with you.
Reviews provide a significant contribution to decision-making:
A proactive brand will encourage people to talk about you in many ways on the internet, which will help you build your reputation. The capacity of your clientele to spread the positive word about you on various social media platforms is vital to your success in the marketplace.

Most consumers (almost two-thirds) believe that customer reviews are critical in their purchase decision. A newspaper or even family members are less likely to be utilized as information sources than search engines such as Google, Yelp, and TripAdvisor. If you concentrate your efforts on providing consistently positive feedback, your brand will be more likely to be recognized by clients.
Reviewers give constructive feedback:
You might learn a lot from the tests for your company. What parts of your business do your customers like, and what parts do they hate? You can do more good and less destructive in your life and work if you keep an eye on your reviews. Look for common themes in your bad reviews, like customers having trouble getting in touch with you, finding out that your business hours aren't correct on the internet, or getting slow service. As long as you keep an eye on things, you won't have to worry about them worsening.

Because of all the good things your customers have said about you, you may be able to use them to confidently market things and services that your customers like the most. Positive reviews can also make people want to buy your products or services, which can be good for you because they make people more confident in your ability to deliver.
Reviews contribute to the development of consumer trust:
Having a small business is one of the best things about having one. It allows you to build a stronger relationship with your customers. You're a part of the community and talk to your customers personally all the time. Every day, week, or month, you plan to go to your place of business on a regular basis.

Reviews are a great way to communicate with your customers online and build trust, two things that are very important for any business to do well. Customers will have more faith in your company if they see that you listen to them and use their ideas to improve your business. People who give your business a good review can help people figure out what kind of business you run by stressing your mission statement and values.
Reviews Recognize the company's strengths and weaknesses:
Many companies conduct post-purchase surveys to gather feedback from clients about the quality of the goods and services they purchased from your business. Therefore, you can determine whether or not customers are satisfied with your products and services from the feedback they provide. Customers who are pleased with your products or services imply that they met their expectations, whilst unsatisfied customers indicate that your products, services, or staff conduct are not up to par.

After making an online purchase, customers receiving damaged goods show that the goods were not treated with care during shipment. You'll need to plan ahead of time for how you'll deal with this problem in the future to keep it from happening again. Add to the value of negative assessments; they help your firm improve its performance by providing a detailed analysis. A growing business is capable of resolving all of its remaining issues. As a result of a lack of thorough examination of your company's flaws, allow it to stagnate. Attempt to respond politely to any negative comments you get.
There is no doubt that customer reviews will be around for a long time. The longer you wait to start marketing them, the more chances you will miss out on them, so start now. Customer testimonials are important because they are beneficial to most people and help your business show up in search results, which is essential. As their value grows and more competitors ask for customer reviews, your participation will become critical.