More than 63,000 individuals are using Google every second For companies; Google advertising is an excellent approach to attract customers searching for the sorts of products or services your company offers. In exchange for a fee, advertisers may have their ads displayed on Google's search results page when potential customers enter a keyword or phrase. When specific keywords are typed into a search engine, businesses pay to have their advertising appear at the top of the search results page. If someone clicks on your advertisement, the platform will repay you for whatever money you spent.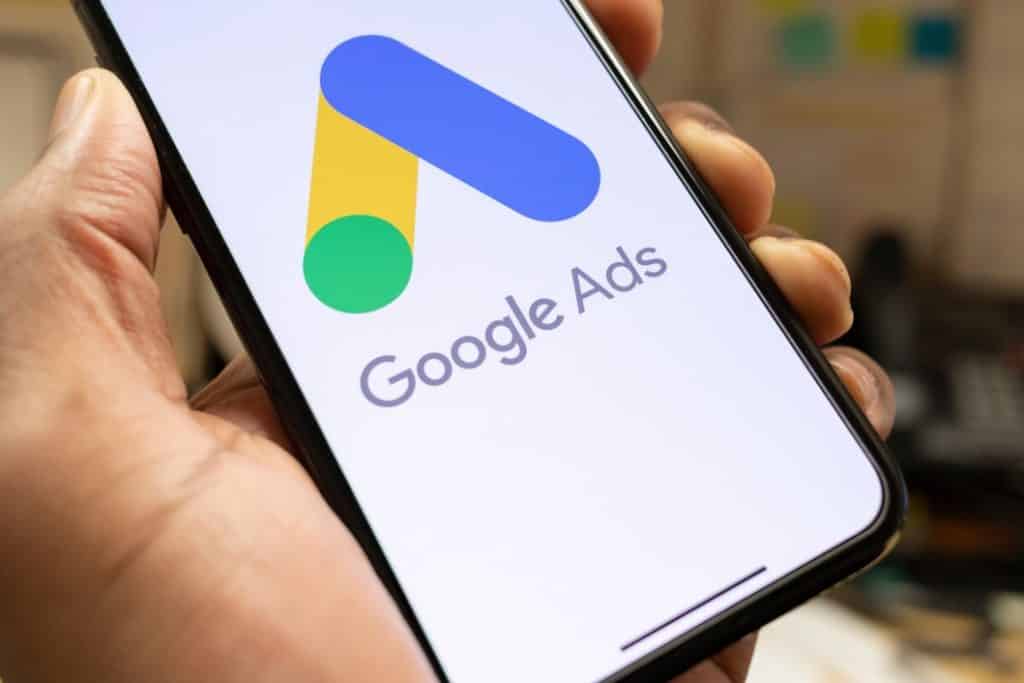 A network owned by Google, Google Ads, is used for advertising on the internet. Previously known as Google Adwords, the service was renamed in 2018 to Google Ads. Some aspects of how it operates remain constant. The Google search engine and other partner sites may be used by businesses to help them reach consumers searching for them online. Ads for businesses and their products and services appear on these partner sites when people search for terms and phrases connected to them. When you search for something on Google.com, you're likely to see advertisements at the top and bottom of your page.
You can use keywords that describe your company's products or services and the amount of money they generate. Your store's ad will show up when visitors search for these words. As long as someone clicks on your link or contacts you via "click to call," you pay for the time they spend on your ad.
What are the different types of Google ads, and how important are they?
Small companies may benefit from smart marketing by increasing the number of customers they have access to online. Setting up and maintaining them doesn't take a lot of time or work. When you utilize Google's advertising technology, your campaign will automatically be adapted to meet your business and your goals, whether that means persuading customers to phone or visit your shop or conducting business online.
Using Google Ads Smart campaigns, formerly known as Google Ads Express, is a quick and easy method to get started with Google Ads advertising. In a Smart Campaign, all of your ads are created automatically, depending on the data you provide. Signing up is a straightforward ten-step procedure. Official guidelines state that it shouldn't take more than 15 minutes.
Because they're on the Display Network, app ads may be utilized for more specific campaigns. Apps will create and build your advertisement and your content and assets. You can market your applications across all of Google's key domains, including Search, YouTube, Discover on Google Search, and the Google Display Network with app campaigns.
This simplifies the advertising process significantly. Apps may be advertised in a variety of places on the internet, including search, Google Play and YouTube, as well as the Google Display Network. It is possible to automate app promotion campaigns using Google App Campaigns, which may boost the number of installations or direct users to perform in-app actions like purchasing a product or downloading an update to your app, depending on your goals.
Image campaigns feature a visual to boost your company's image. Ads that use images feature an image of your business, its services, or the goods and services you offer. If a user clicks on any section of your ad or banner, they will be sent to your website. Image advertisements can be showcased alongside textual ads in the Display Network.
In terms of the image itself, you have several options. You can go with a static image, an animated picture, or even a GIF. You should first create images and then offer up them to your Google Ads account for consideration before you can run an image ad.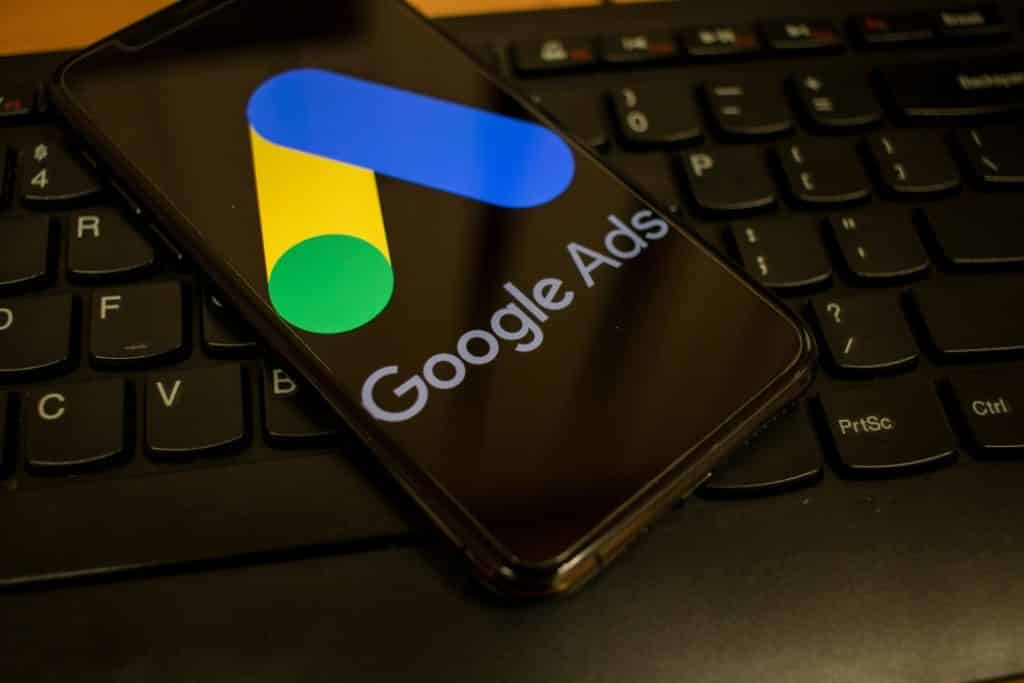 Shops profit from a shopping campaign since it allows them to display their products and inventory correctly while also boosting traffic to their establishments. Shopping campaigns can display on the search results page for specific items, such as "headphones," if someone searches for them.
Because they are more visually attractive, shopping campaigns convey more information than text-based or search-based advertisements. Advertisements such as these include additional information such as images of products as well as prices and names of the businesses that sell them. As a consequence of the added content provided by shopping advertisements, the company is able to create more high-quality leads, with purchasers being aware of and understanding what they are clicking on.
What is the importance of Google ads?
Possibility of a High Return on Investment:
Instead of paying for ads that nobody sees, businesses using Google Ads are compelled to pay only when their ads are seen and clicked on. You may be able to obtain a high return on investment (ROI) using Google Ads campaigns that you couldn't previously achieve with other marketing tactics. In contrast, this takes effort and time.
If you want to get the most significant outcomes for your business, you need to keep testing and analyzing your efforts. Ads clicked, keywords typed, and cost of clicks are just a few examples of the data that Google Advertisements gives to help you assess your return on investment.
Brand awareness is increased:
While Search Ads are the best way to reach customers at the right time and over time, they will also help your brand become more well-known on the internet. On the other hand, display ads have the potential to boost the visibility of your organization on the internet.
By using both Display and Search Ads together, your business may be able to reach more people who see your brand online. If you want to get more people to know about your company, you should start with Google Ads.
Doing tasks in a timely manner:
Most paid internet advertising methods, such as Google Ads, are simple to set up and operate. Fast – what does it mean? It has a high rate of success. Setting up the accounts and launching the first campaign takes only a few hours. A few days after launching your advertising campaign, you'll know how effective it is and what adjustments need to be made.
Before making any changes to your bids, Google suggests that you let your campaign run for a bit to get a feel for how it works. During the first stages of Google advertising campaigns, there is a time of experimentation. You may use the information acquired to optimize your adverts during this period.
Advertising on the Local Level:
Any firm that makes money from local traffic will benefit from Google's local advertising. The most profitable seasons of the year are a good time to use Google Ads to promote your local business and build local brand recognition.

Your local sales volume will improve significantly if you advertise at the proper time of day when buyers are actively seeking what you're selling. Local searchers are more likely to purchase, especially when looking for services since they want a quick and easy way to meet their own backyard needs.
Find Out More About Your Customers' Likes and Dislikes:
Knowing who your audience makes it much easier to communicate with them and find out what they want. Despite the fact that this might be time-consuming and challenging, Google Ads can assist business owners in discovering what their consumers want and how to reach them.

Among other things, this includes what users type into search engines, where they reside, and what devices they use to access your site. Make improvements to your products and services, or make certain that your advertising dollars aren't wasted on people who have no interest in your company.
To compete in today's market, any company must have a significant Google presence, no matter how large or small. Aside from that, Google Ads assists a broad range of businesses in accomplishing their online goals. It is feasible for a company to increase its sales on its own via the use of internet marketing. Consequently, advertising expenditures have been lowered, allowing firms to develop on their own timetables. As a result, it is one of the most cost-effective tactics available for attracting new customers, increasing earnings, and improving a company's reputation.